Our team has the right experience to create beautiful, functional greenhouses for your yard.
At Precision Sheds & Carports, we specialize in designing and building outdoor structures of all kinds. As our name suggests, sheds are some of our most popular offerings, but we also offer greenhouses. If you are a gardener, adding a greenhouse to your property can help you make your garden look even better and allow you to grow a greater variety of plants.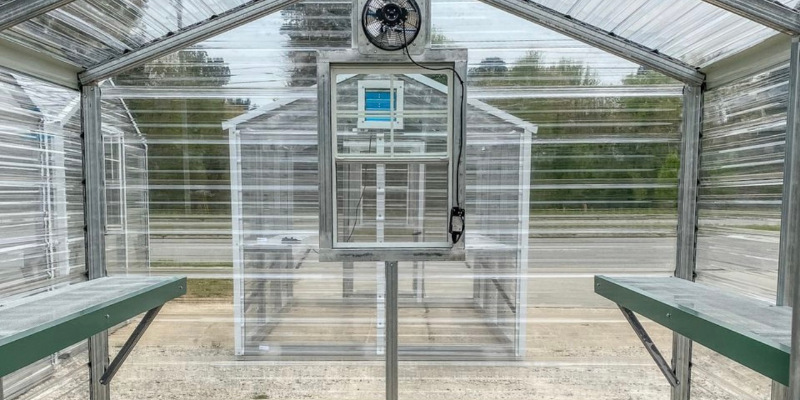 Greenhouses are enclosed structures made of polycarbonate panels, and they are used to grow plants of all kinds. The polycarbonate panels allow sunlight to pass into the structure, giving your plants and seedlings plenty of light. The panels also trap the sun's heat, which allows plants to remain warm enough to continue growing even through the winter months and also allows plants native to tropical environments to grow and thrive even in colder climates.
Greenhouses are the perfect place to start germinating seeds for spring planting, cultivate exotic plants such as orchids, or grow seasonal fruits and vegetables throughout the year. If you are interested in taking your garden to the next level, we encourage you to consider adding a greenhouse to your property. Simply give us a call to learn how to get started.
Our team is proud to serve the community here in Rutherfordton, North Carolina, and we want to help you make your yard and garden the best it can be. If you are interested in learning more about our greenhouses, just give us a call to speak to one of our experts.
Metal Portable Greenhouses. Heritage Carports is now the only manufacture in the USA that manufactures a 100% portable metal greenhouse
Our greenhouses are made with 100% metal framing, so you will never have to worry about them rotting. We offer 3 different styles of greenhouses, each fully customizable with additional shelves, windows, doors, fans and water systems.
All structural members are made of 2.5" x 2.5", 16-gauge galvanized tubing
22 gauge polycarbonate panels used for siding and roofing material
Legs and rafters are spaced 4' on center
2′ x 3′ window in door
1 – 12′ shelf
12 " x 12″ fan with thermostat
Upgrades:
2'x3' window built into the wall (available on the Modern greenhouse only)
Horizontal siding
Vertical wainscoating
Misting System – made of UV resistant material, the misting tubing is designed to withstand sun and weather exposure. The brass nozzles are anti-corrosive and durable. The brass adaptor is sturdy, anti-leaking and easy connection.
Heating System – High efficiency, advanced infrared technology, 1500 Watt, 5200 BTU, 2 heat settings, auto shut-off overheat protection, quiet operation, made of aluminum alloy, sturdy plastic and a durable powder coat finish.