Our team offers the backyard storage solutions you need to keep your property organized.
The longer you live in your home, the more likely it is that you'll run out of available storage space, whether due to a growing family or a slow accumulation of belongings. If you find yourself in need of additional storage, you can turn to our team at Precision Sheds & Carports to get the backyard storage solutions you are looking for. We specialize in designing and building the ideal sheds to meet your needs, and we'll help you create the perfect shed to house your things and keep it organized.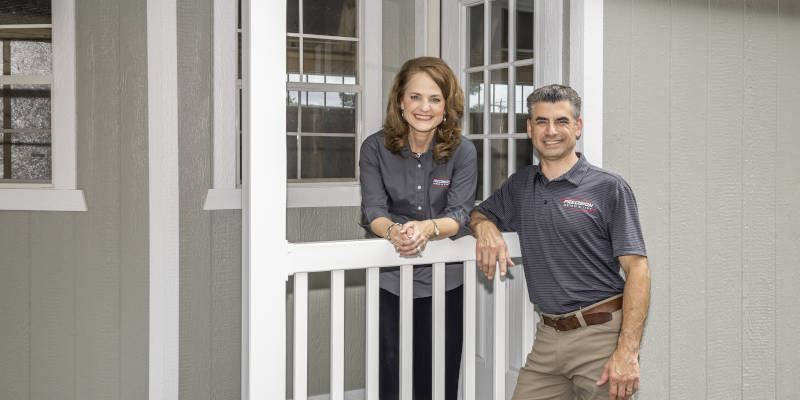 In addition to sheds, we also build other structures, such as carports, barns, garages, and even greenhouses. Both provide essential storage, and we will help you create the ideal structure for your needs. Whether you want to keep your vehicle safe from possible storm damage or take your gardening efforts to the next level, we encourage you to give us a call to find out what we can do for you. No matter what type of structure we build for you, you can count on us to deliver the superior workmanship you deserve. We'll make sure every part of your new backyard storage structure is installed perfectly so it will serve you well for years to come.
Our team is proud to serve the community here in Rutherfordton, North Carolina, and we want to help you find the perfect solutions to your storage problems. If you are interested in learning more about how we can help you with backyard storage, simply give us a call.