Our team specializes in designing and building the ideal carports for your needs.
If you want to keep your car in good condition, one thing you'll need to worry about is how to protect it from weather damage. For example, experts recommend parking your car under cover whenever possible to prevent it from getting hit by falling debris during storms. While many homes have enclosed garages for this purpose, others have open carports, and still others have nothing at all. Our team at Precision Sheds & Carports specializes in designing and building carports, and you can turn to our team to get the help you need to add one to your property.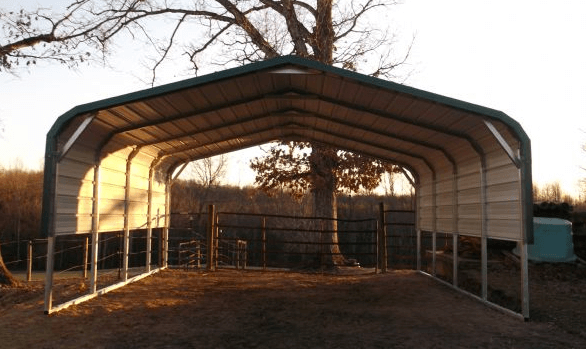 When you come to us for help in installing carports, we will first help you figure out exactly how large your carport needs to be to accommodate your vehicles. From there, we will draw up designs, making sure the visual style of the carport blends well with the existing architecture of your home. Once you are happy with the design, our team will get right to work on the construction process, making your new carport into a reality. We are committed to delivering excellent workmanship in all we do, so you can count on us to achieve the excellent results you deserve.
Our team is proud to serve the Rutherfordton, North Carolina community, and we want to help you protect your car from the elements. If you are interested in adding a carport to your property, simply give us a call today to find out how to get started.
OVERVIEW
Our residential carports are available in sizes ranging from 12' to 30' wide and up to 16' tall. You can choose from three roof styles: standard, boxed eve, and vertical.
STANDARD FEATURES
2.5" x 2.5", 14 gauge galvanized tubing for all structural members.
29 guage metal panels with Sherwin Williams 20 year paint coating.
Legs and rafters are spaced 5' on center.
Similar Services We Offer: